500 N. High St, Henderson, TX 75653 | (903) 657-1900
The Rusk County Groundwater Conservation District was created by the 78th Texas Legislature in 2003 by HB 3569. The citizens of Rusk County confirmed creation of the District by an election held June 5, 2004.
Mission of the District
The Rusk County Groundwater Conservation District's mission is to Conserve, Preserve, and Protect the groundwater resources for all Rusk County residents.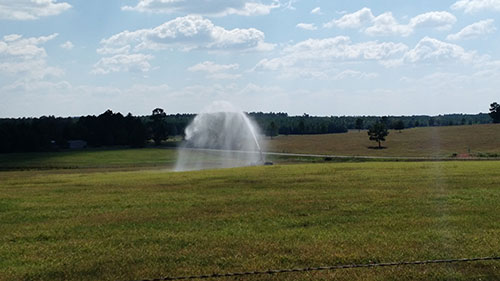 Board of Directors
The Board of Directors of the Rusk County Conservation District is composed of two members per County Precinct and one At Large by election.
President – Bobby Brown, Precinct #4
Vice President – David C. Powell, At Large
Treasurer/Secretary – John Langston, Precinct #3
Director Precinct #1 – Ken Ragle
Director Precinct #1 – Sammy Nichols
Director Precinct #2 – Roy Vannoy
Director Precinct #2 – Harry Hamilton
Director Precinct #3 – Jody White
Director Precinct #4 – Emily Whitworth
Staff
Robert Thornton
General Manager
generalmanager@rcgcd.org
Diana Martinez
Office Manager
diana@rcgcd.org
The next meeting for the RCGCD Board will be May 10, 2021 at 3pm.  The meeting will be held at 500 North Marshall St. in the building at the corner of Webster and Marshall Streets. ***All attending meetings are encouraged to wear a mask and practice social distancing***
All are welcome and encouraged to attend District Board meetings.
May 10, 2021 Board Meeting Agenda
April 13, 2021 Board Meeting Agenda
March 15, 2021 Board Meeting Agenda
February 8, 2021 Board Meeting Agenda
December 14, 2020 Board Meeting Agenda
November 9, 2020 – Board Meeting Agenda
October 12, 2020 – Board Meeting Agenda
No Meeting September 2020
August 24, 2020 – Board Meeting Agenda
July 30, 2020 – Board Meeting Agenda
July 13, 2020 – Board Meeting Agenda
June 8, 2020 – Board Meeting Agenda
May 11, 2020 – Board Meeting Agenda
March 9, 2020 – Board Meeting Agenda
February 10, 2020 – Board Meeting Agenda
January 13, 2020 – Board Meeting Agenda
December 9, 2019 – Board Meeting Agenda
November 11, 2019 – Board Meeting Agenda
November 4, 2019 – Special Meeting Agenda
October 14, 2019 – Board Meeting Agenda
October 14, 2019 – Notice for Public Hearing
September 9, 2019 – Board Meeting Agenda
August 26, 2019 – Board Meeting Agenda & Public Hearing
August 5, 2019 – Board Meeting Agenda
July 15, 2019 – Board Meeting Agenda
Cancelled Meeting – June 10, 2019
May 13, 2019 – Board Meeting Agenda
March 18, 2019 – Board Meeting Agenda
February 11, 2019 – Board Meeting Agenda
January 14, 2019 – Board Meeting Agenda
November 12, 2018 – Board Meeting & Public Hearing & Public Hearing Notice