500 N. High St, Henderson, TX 75653 | (903) 657-1900
Aquifer Data Collection & Protection
The District performs down hole well inspections at well sites throughout the county utilizing Geologic Electrical Line (E-Log) Equipment. The E-Log provides lithology and aquifer conditions the well passes through by collecting Gamma, SP, SPR, and Conductivity. This assists the District in confirming the aquifer(s) or different water zones the well passes through to address and prevent commingling of different water qualities and in the improvement of the Groundwater Availability Model (GAM), in monitoring current conditions of the aquifers.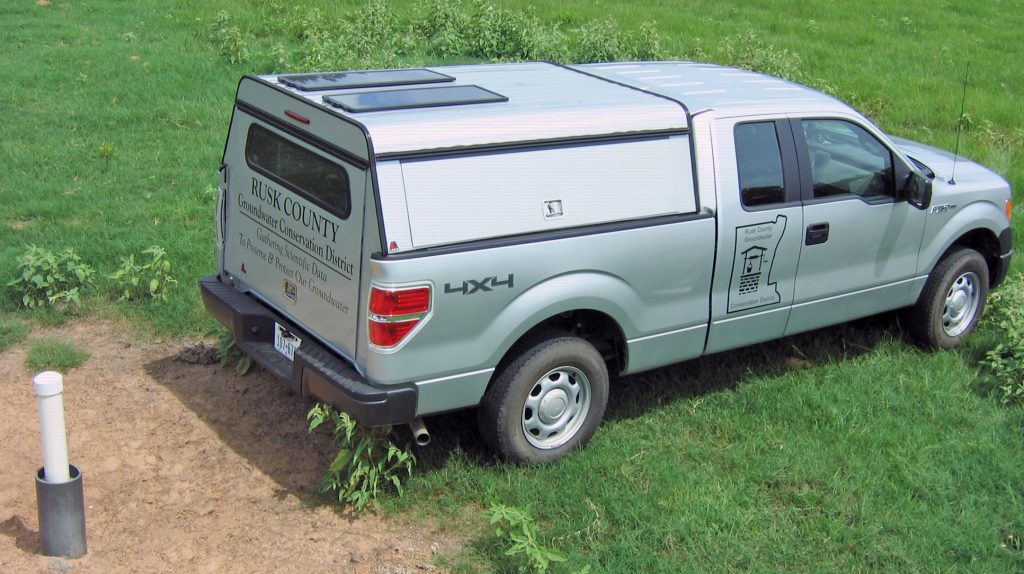 E-log Inspections and Maintenance
District Field Staff perform site inspections of existing wells and newly constructed wells. While performing these inspections District Field Staff verify surface conditions such as setback distances to septic systems, flood plains, property lines, sources of contamination, and structural integrity of surface casing. This assists the District by conserving, protecting, and preserving aquifer from waste of water and groundwater contamination.
District Rule 9.2.5 requires any water well used to supply water for a rig that is actively engaged in drilling, exploration, or production operations for an oil or gas well permitted by the Texas Railroad Commission, to be plugged 180 days of well completion or to retain the well for beneficial use. The well then must then go through a Transfer Inspection which is comprised of an E-Log, Down Hole Camera, and Surface inspection. If there is no commingling of water zones, the structural integrity is good, and surface conditions are met, then the well can be utilized for beneficial use. Otherwise repairs must be made or the well plugged depending on the situation.
District Rule 9.2.5 for Oil & Gas Water Well Production and/or Exploration